Careers, Placement & assistance
GRAFFITI is for past 23+ years providing design education that is updated with constatnly changing techology. We are the first institute to introduce industrial grade teaching methodoly since 1992. Resulting with our students are well worsed in industrial techniques of Printing, Dying & Produc desinging. We are now training our students in Digital textile printing too. We are proud to annone we are till date the pioneers in this area. check below collection of digital prints created by our student Devrath.
We know the psyche of an Artist
It is often observed that students opting Fine Art & Textile Design are very sensitive and shy in nature. They need special attention to bring forth thair hidden telent. Graffiti is the place which focuses on individual thinking. Students are nurtured on the basis of their core competence.
Graffiti has become the first design college to start OnLINE STORE which serves as a global platform for our students to srart their business without botheration of huge startup capital. Now our budding painters and artists can show their telent to the world.
Student's work
Who knows some day these creations are rated at par with dali, picaso, husain or da vinci?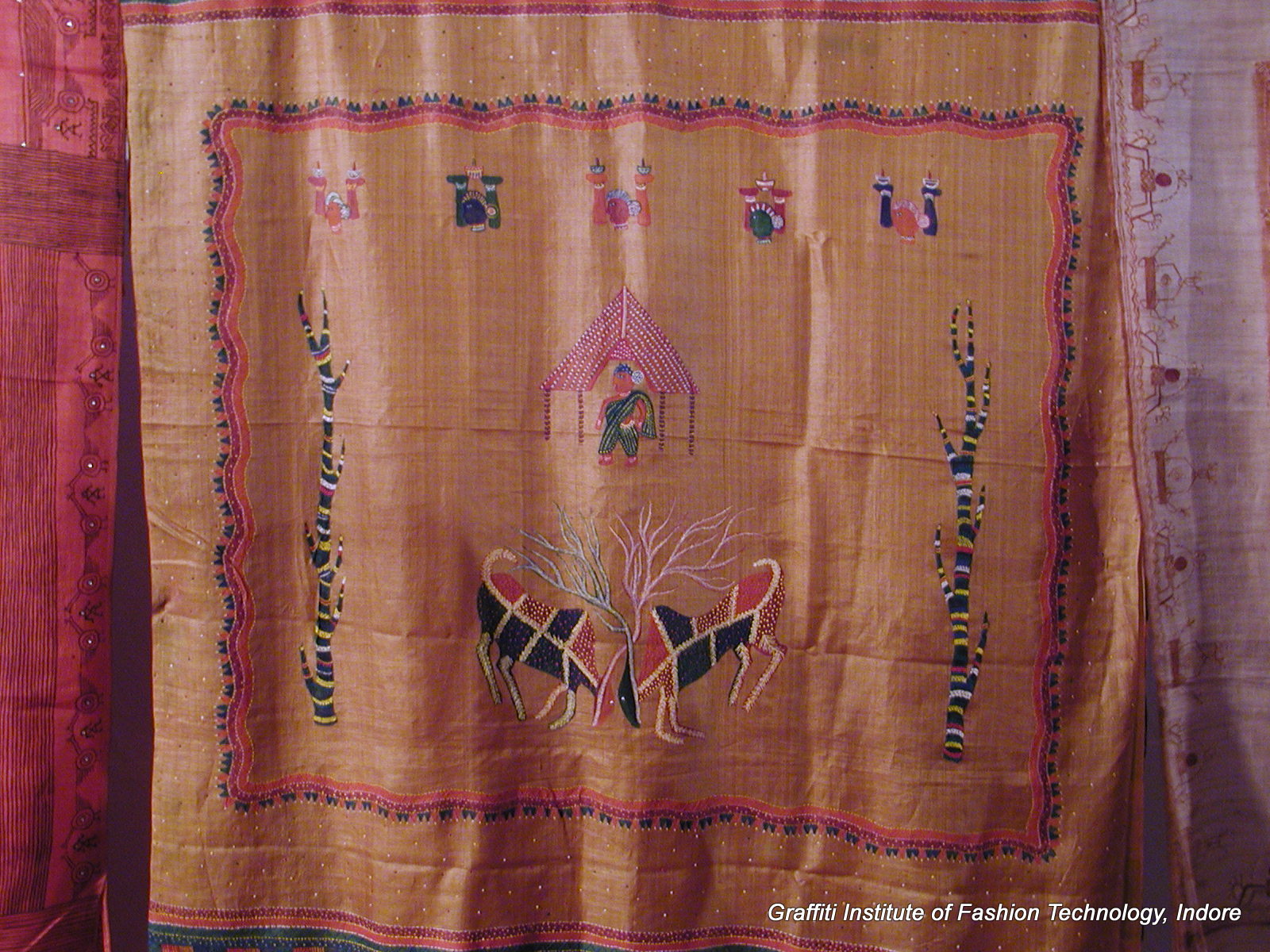 Gond Painting on Saree
year 2001
Worli Collection
year 2001
From plain saree to designer master piece
1996
creative painting on pillowcover
year 2014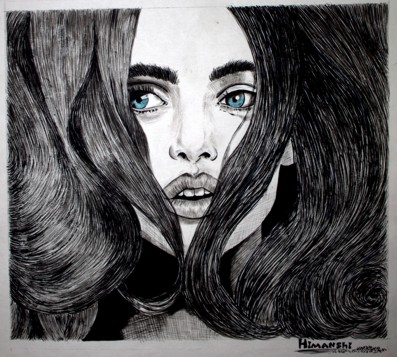 Mix Media
You too can learn to make this!
Himanshi
water color
Anjali Rajawat
Stylization of Gond Painting
Roopshree
portrait in charcoal